Crestliner

1258 Outreach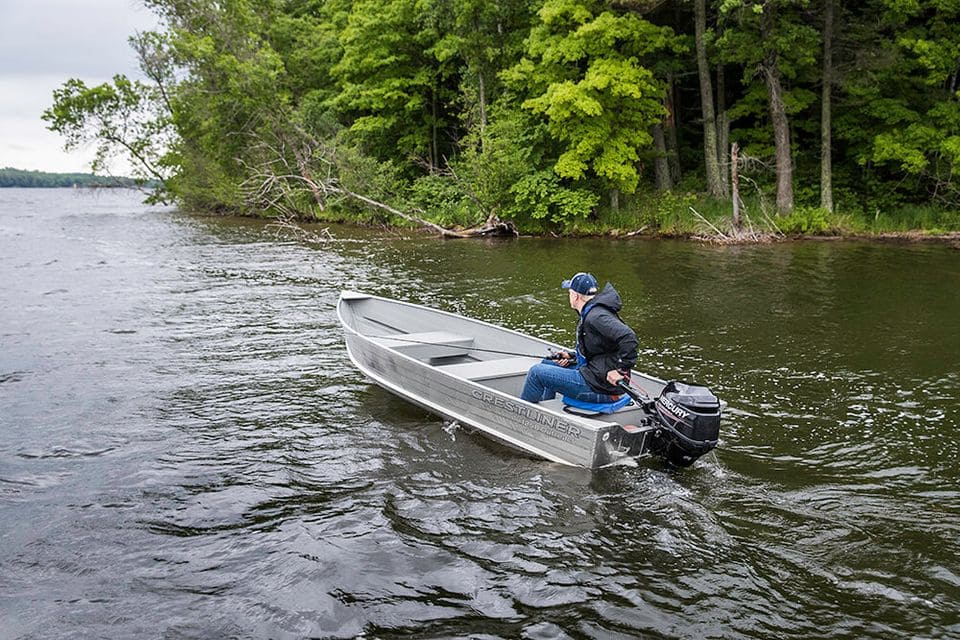 Availability: Sold
Hull Length: 12.33'
Condition: New
Trailer Status: optional
Item#: CO258
Outreach - A Value on the Water
The Outreach is a dependable, utility boat – plain and simple. Built to last, these deep-v hull aluminum boats offer a great time on the water at an affordable price.
Due to their low maintenance and straightforward design, they are perfect as reliable resort boats.
The Outreach lineup also features bench seating with walk through options and comes in a range of sizes to suit your personal needs and budget.
The transom handles make for easy mobility, so you can take your Outreach up to the cabin or out with you on your next camping adventure.
1258 Outreach - No Frills. No Problem.
While it may be small in size, the 1258 Outreach is a 12' v-hull boat that's built to last and features an extruded full-length keel for extra strength and durability.
The 1258 is as easy to maneuver in the water as it is out of the water with its lightweight construction and convenient transom handles.
Availability: Sold
Condition: New
Item#: CO258
Request By Phone
Alberni Power & Marine
a member of RPM Group
Address: 3170 1st Ave N, Port Alberni, BC V9Y 4C2, Canada
Value your Trade