2021
Mercury
40ELHPT FourStroke®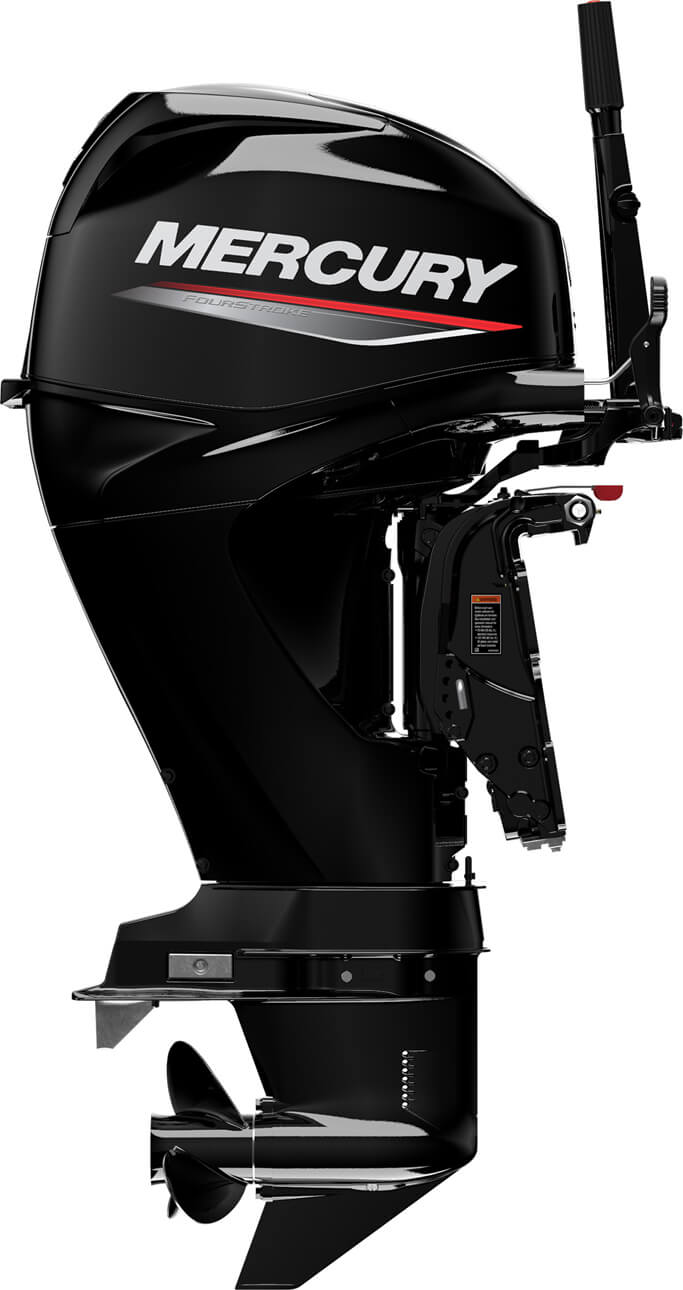 Get 22% off MSRP / $2,191.00
No Extra PDI Fee
Availability: Call for availability
Program Year: 2021
Condition: New
Item#: 1F4041TJZ
Go with 5 Years Factory Backed Limited Coverage!
Purchase this Mercury outboard model and get a total of 5 years of Mercury factory-backed limited coverage! In addition to the standard 3-year warranty, you will also receive a 2-year Mercury Product Protection Gold plan!
Held to a Higher Standard.
There are plenty of good reasons these outboards rule the water. Start with no-worry reliability. More low-end torque for excellent acceleration. Increased fuel economy and outstanding overall performance. Enhanced fuel injection (EFI models) for boosted efficiency. A robust electrical system with a high-output alternator to keep batteries charged and fishing electronics humming. They have everything you need, and nothing you don't.
Delivers more low-end torque for excellent acceleration, even when pushing a heavy load. Great for aluminum tiller, aluminum console, fish & ski boats and pontoons.
Get 22% off MSRP / $2,191.00
No Extra PDI Fee
Availability: Call for availability
Program Year: 2021
Condition: New
Horsepower: 40
Shaft Length: 20 "
Item#: 1F4041TJZ
Request a Quote
Mercury Outboards
Mercury
40ELHPT FourStroke®
Request By Phone
Mercury Outboards
Mercury
40ELHPT FourStroke®
Alberni Power & Marine
a member of RPM Group
Address: 3170 1st Ave N, Port Alberni, BC V9Y 4C2, Canada
Value your Trade
Mercury
40ELHPT FourStroke®