2021
Mercury
115ELPT Pro XS® Command Thrust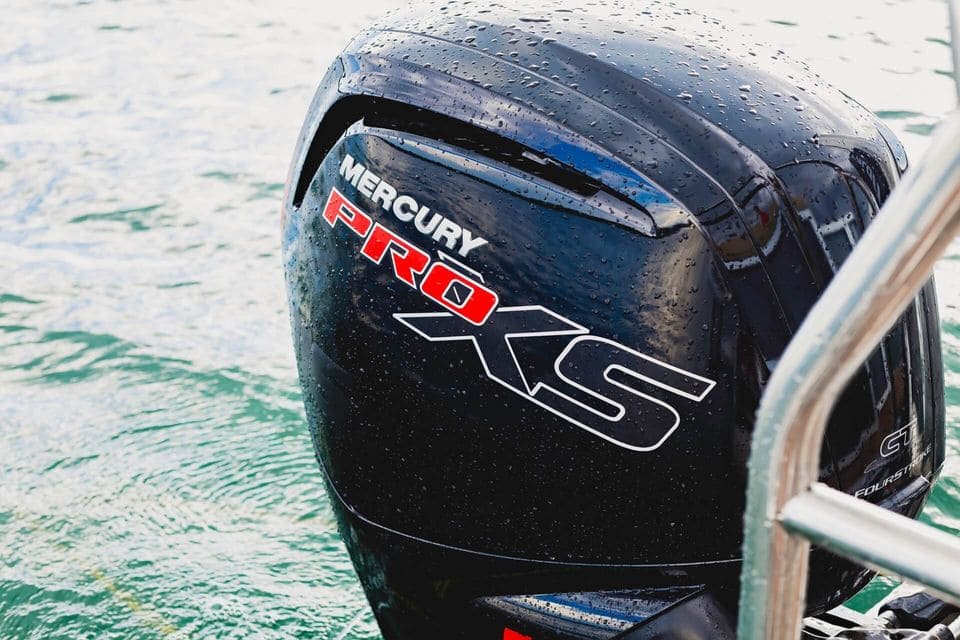 Get 10% off MSRP / $1,774.00
No Extra PDI Fee
Availability: Call for availability
Program Year: 2021
Condition: New
Item#: 1117F531D
Go with 5 Years Factory Backed Limited Coverage!
Purchase this Mercury outboard model and get a total of 5 years of Mercury factory-backed limited coverage! In addition to the standard 3-year warranty, you will also receive a 2-year Mercury Product Protection Gold plan!
Extraordinary engineering for extraordinary speed
When you're feeding your need for speed, Mercury Pro XS engines will get you there faster. Engineered to meet the demands for high speeds on fresh or salt water, these high-performance motors deliver a winning combination of power, acceleration, durability, and fuel efficiency.
Ideal for a wide range of fresh and saltwater boats. Great for compact bass, multi-species, flats and bay boats, and pontoons.
Trim System
Power Tilt & Trim
Get 10% off MSRP / $1,774.00
No Extra PDI Fee
Availability: Call for availability
Program Year: 2021
Condition: New
Horsepower: 115
Shaft Length: 20 "
Item#: 1117F531D
Similar items
Request a Quote
Mercury Outboards
Mercury
115ELPT Pro XS® Command Thrust
Request By Phone
Mercury Outboards
Mercury
115ELPT Pro XS® Command Thrust
Alberni Power & Marine
a member of RPM Group
Address: 3170 1st Ave N, Port Alberni, BC V9Y 4C2, Canada
Value your Trade
Mercury
115ELPT Pro XS® Command Thrust