2021
Mercury
225XXL FourStroke® Cold Fusion DTS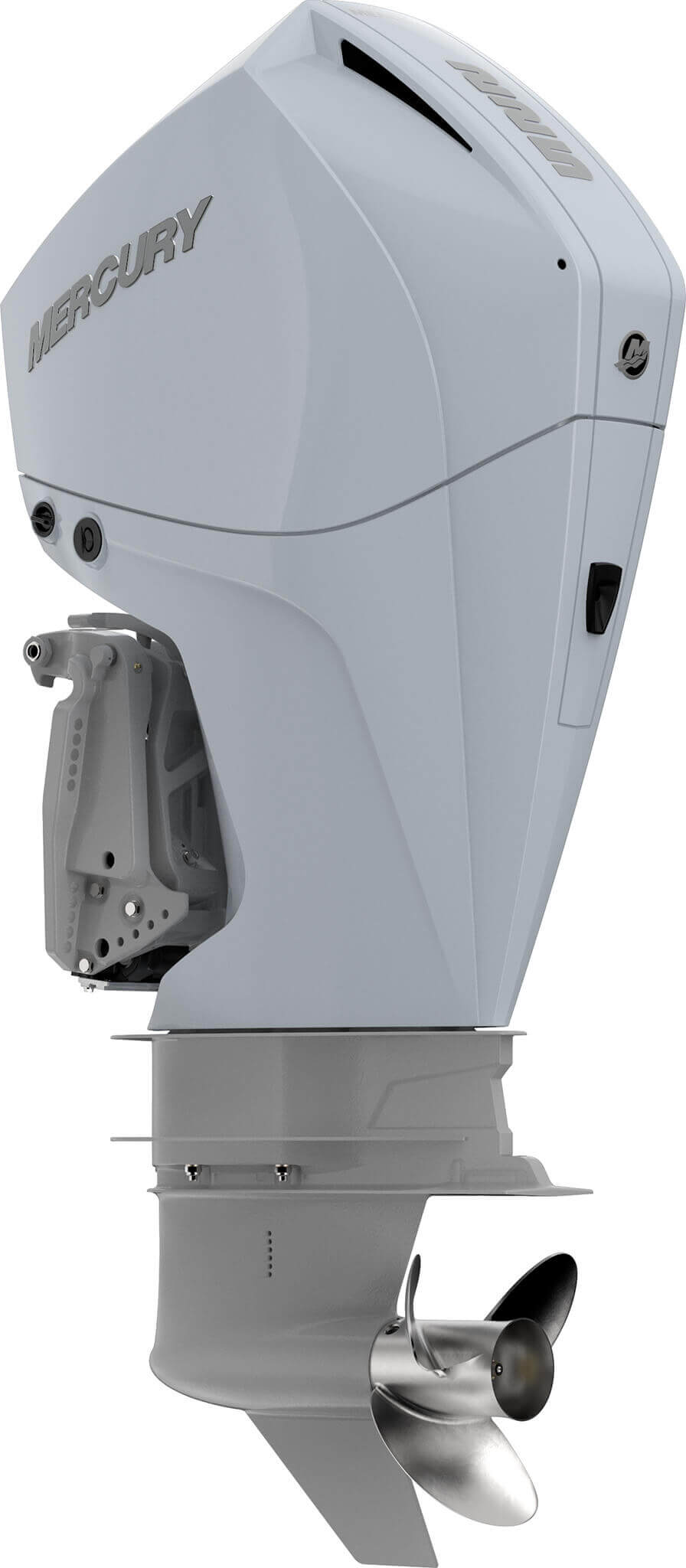 Get 22% off MSRP / $7,355.00
No Extra PDI Fee
Availability: Call for availability
Program Year: 2021
Condition: New
Item#: 12250026A
Go with 5 Years Factory Backed Limited Coverage!
Purchase this Mercury outboard model and get a total of 5 years of Mercury factory-backed limited coverage! In addition to the standard 3-year warranty, you will also receive a 2-year Mercury Product Protection Gold plan!
FourStroke – Excellence without compromise
Elevate your experience on the water with Mercury FourStroke outboards. Designed to deliver unsurpassed power and performance in an efficient, reliable package that's built to please, the new FourStroke V6 outboards are the smallest and lightest in their class. They're engineered to go the distance on a wide variety of boats, and to make every adventure all it should be.
These robust motors deliver Mercury's best-ever FourStroke hole shot, top speed and fuel efficiency. Great for aluminum fishing, deck, inflatable rigid hull, inshore fishing, offshore fishing and runabouts and tritoons.
The V6 Mercury FourStrokes are high tech without high stress to keep them reliable, durable and strong.
POWERFUL & EFFICIENT
Superior torque from high-displacement V8 and V6 powerheads
Lightest weight for maximum performance and efficiency
Quicker acceleration from performance-inspired quad-cam design
Maximum fuel efficiency from Advanced Range Optimization
MORE INTUITIVE, MORE REFINED, MORE OPTIONS
Enhanced versatility from choice of controls and steering
Innovative charging capability keeps your battery fresh
Enhanced throttle response and driving experience with Adaptive Speed Control
Smooth and quiet operation through advanced engineering
Maintenance-made-easy with exclusive Top Cowl Service Door
Wide variety of color options
C.A.R.B Star Rating
3 - Ultra Low Emission
Get 22% off MSRP / $7,355.00
No Extra PDI Fee
Availability: Call for availability
Program Year: 2021
Condition: New
Horsepower: 225
Shaft Length: 30 "
Item#: 12250026A
Request a Quote
Mercury Outboards
Mercury
225XXL FourStroke® Cold Fusion DTS
Request By Phone
Mercury Outboards
Mercury
225XXL FourStroke® Cold Fusion DTS
Alberni Power & Marine
a member of RPM Group
Address: 3170 1st Ave N, Port Alberni, BC V9Y 4C2, Canada
Value your Trade
Mercury
225XXL FourStroke® Cold Fusion DTS