2022
Osprey Pilothouse
26 Legend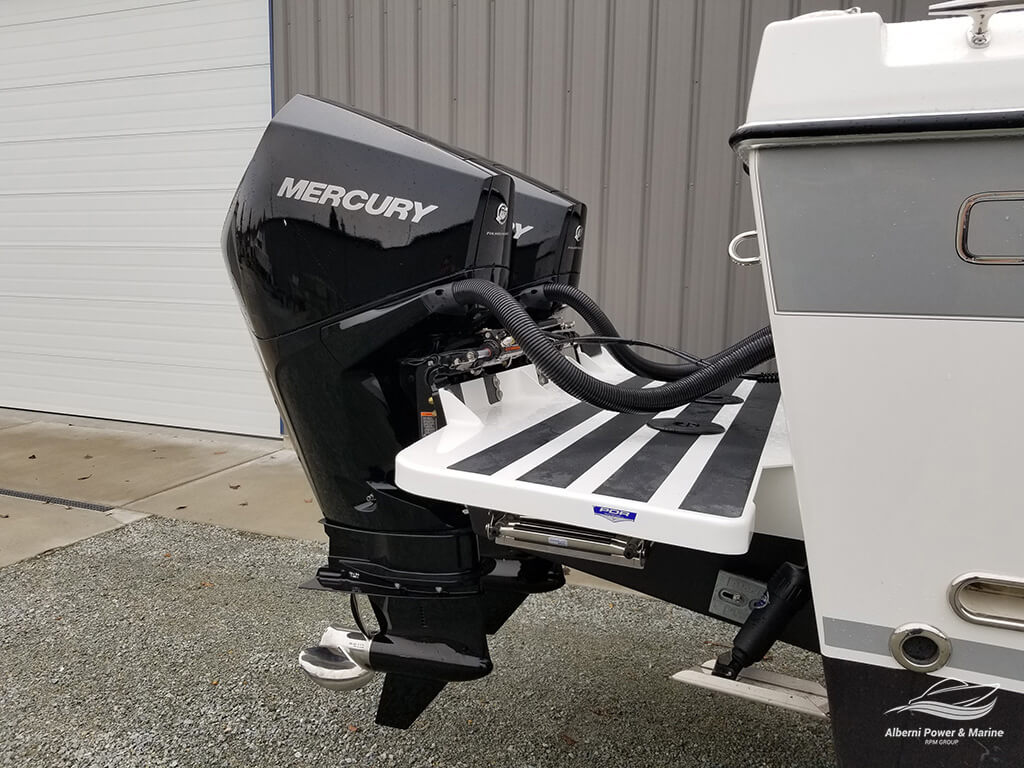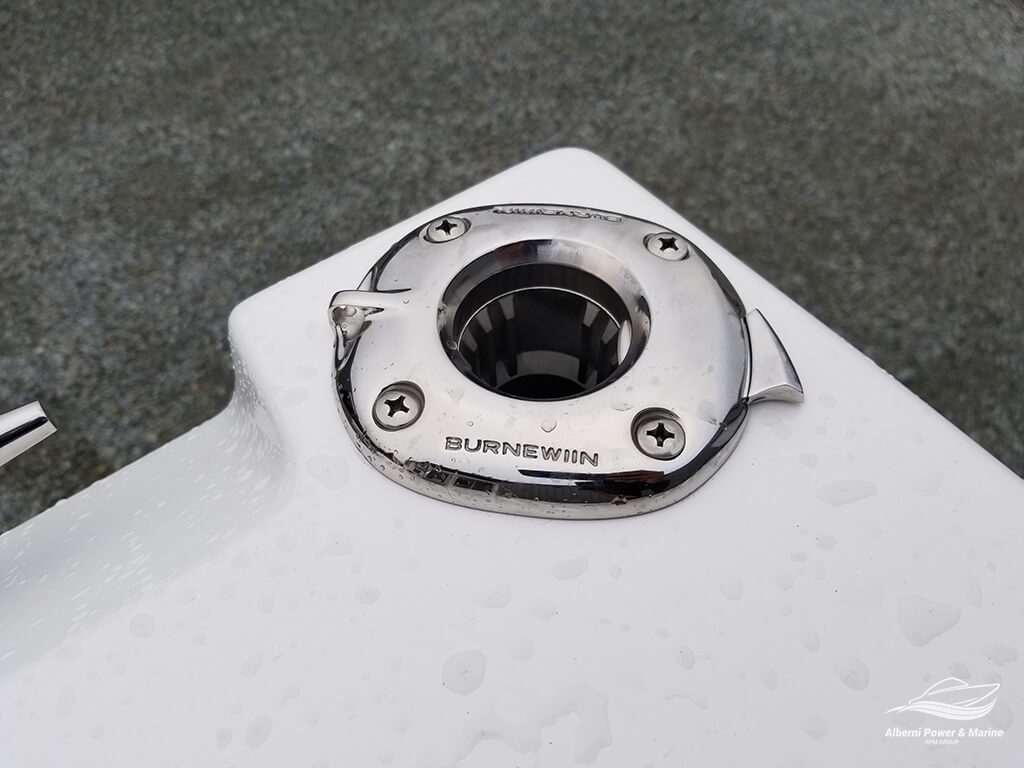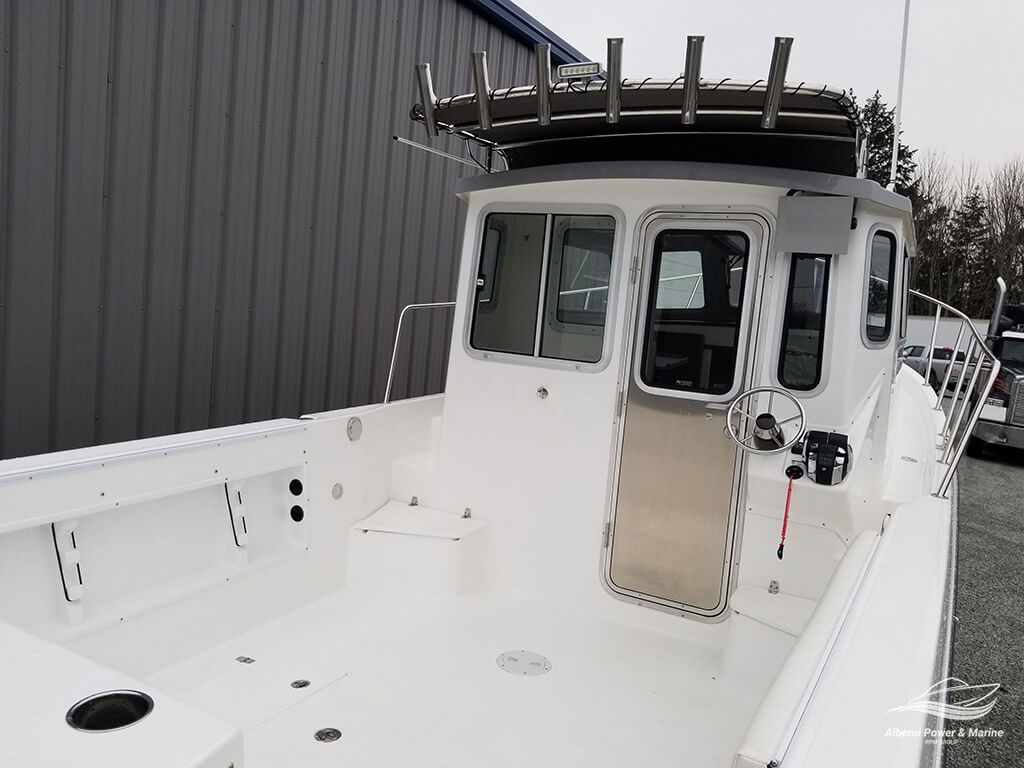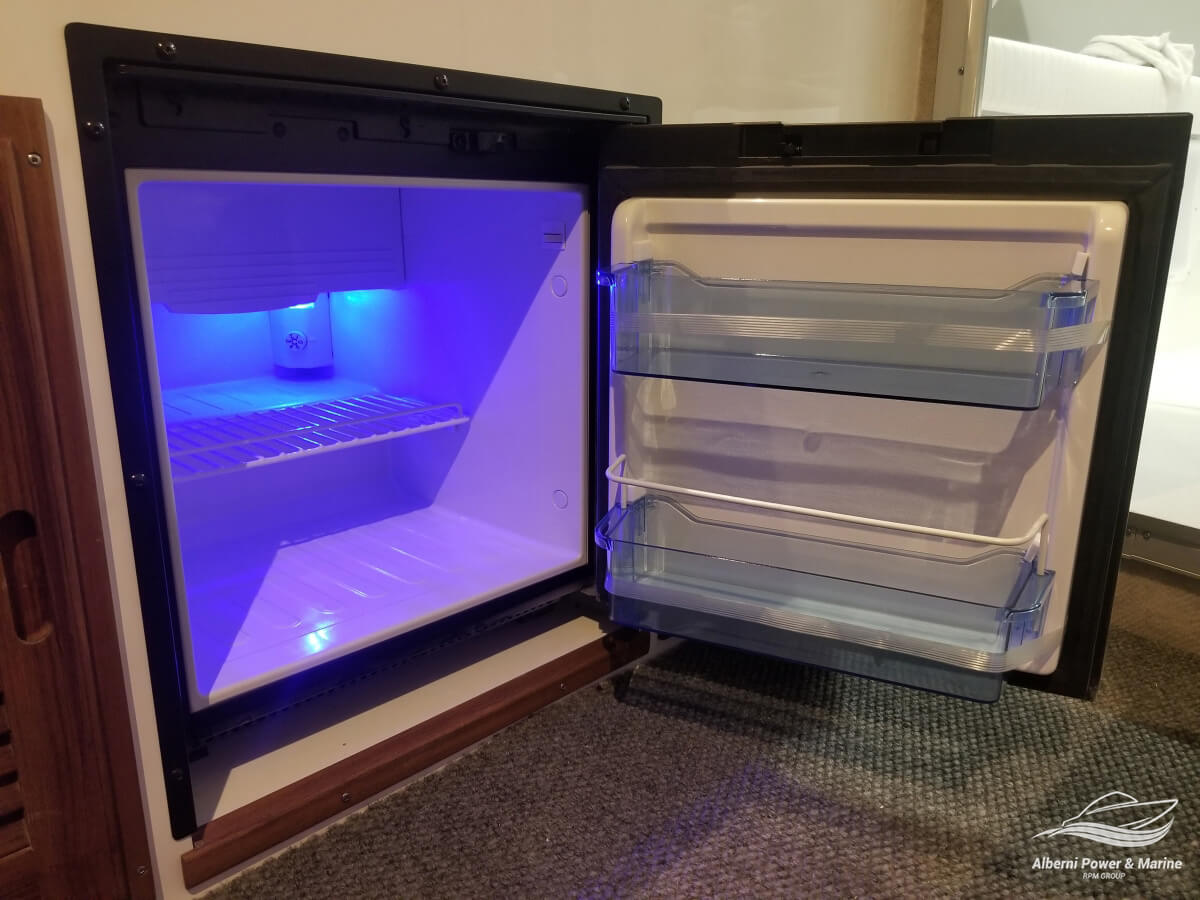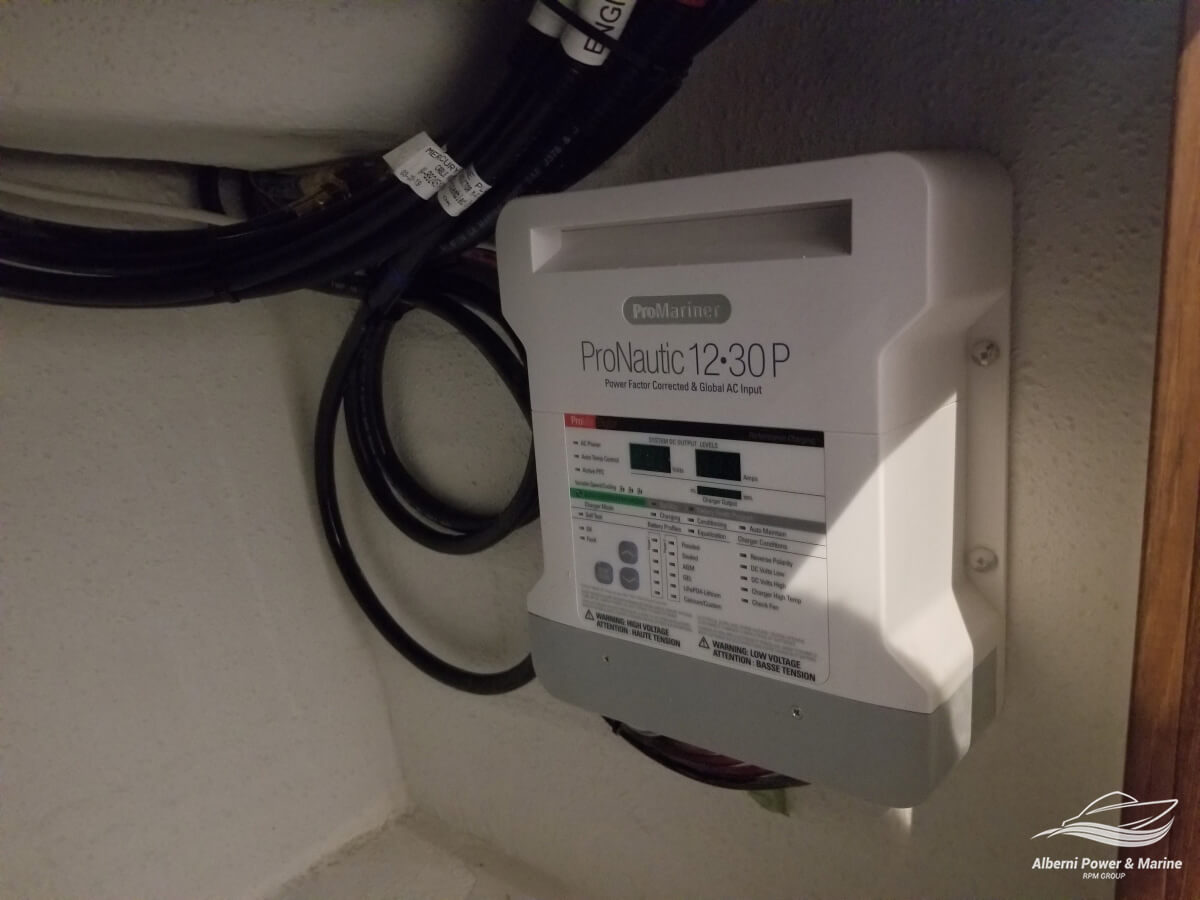 Configuration pending / Estimated Time of Arrival: April 2022
call for price
Model: 26 Legend
Availability: On Order
Model Year: 2022
Hull Length: 26'
Condition: New
Trailer Status: included
Horsepower: 400 HP
Item#: OS26LC
Location: Port Alberni, BC Canada
Extra Comfort Power Fishing Cruiser - 30+ MPH Cruising Speed
The Osprey 26 Legend boasts commanding performance and optimum handling that don't compromise style or comfort. The foam core construction minimizes weight and increases strength and rigidity. Two interior layouts are available.
The insulated extended cabin offers a luxurious cruiser interior combined with a world class fishing platform. The 56 sq ft self-bailing aft deck affords ample fishing room & deck space for a table & chairs to enjoy your day at anchor or underway.
The full height waterproof door for level entry to the cabin shows the comprehensive design presented in this Fishing Cruiser. The ride and handling of this vessel is unmatched in its class.
The 26 Legend Osprey Pilothouse delivers Offshore Dependability with a cruising speed of 30+ MPH. The list of Standard Features is extensive and there is lots of room to customize your needs.
This vessel is Fiberglass Foam Core construction for greater strength and less weight. The less weight converts directly to fuel savings without compromising safety and ride performance.
As with all the Osprey Line, there is a full walk around deck with high side rails for moving about the vessel in safety and with ease.
With more living space, a larger galley, and huge deck, the Osprey Pilothouse 26 Legend gives greater livability for families while, offering the high performance and quality you've come to expect from Osprey Pilothouse. Standard features are fabric upholstery, shower, CD player, and full galley with extra deep sink for the chef in the family. Shore power is also standard, as well as a seawater washdown system, a substantial radar arch, transom door, and swim shelf.
Additional options include a full stand-up head and flip-flop cabin seat that allows you face forward or turn around to join the party in the spacious dinette.If you have a big family, or just need the extra room, with two layouts to choose from the 26 Legend is the ideal choice – combining extra comfort with the performan
Configuration pending / Estimated Time of Arrival: April 2022
call for price
Model: 26 Legend
Availability: On Order
Model Year: 2022
Condition: New
Item#: OS26LC
Location: Port Alberni, BC Canada
Request a Quote
Fiberglass Boats
Osprey Pilothouse
26 Legend
Important Sales Note
Boats: Cross Border Shipping Service for the US available.
Alberni Power & Marine - RPM Group

Province: British Columbia
3170 1st Ave N, Port Alberni V9Y 4C2
Phone: + 1 250-724-5722
Request By Phone
Fiberglass Boats
Osprey Pilothouse
26 Legend
Important Sales Note
Boats: Cross Border Shipping Service for the US available.
Alberni Power & Marine - RPM Group

Province: British Columbia
3170 1st Ave N, Port Alberni V9Y 4C2
Phone: + 1 250-724-5722