2023
Osprey Pilothouse
24 Talon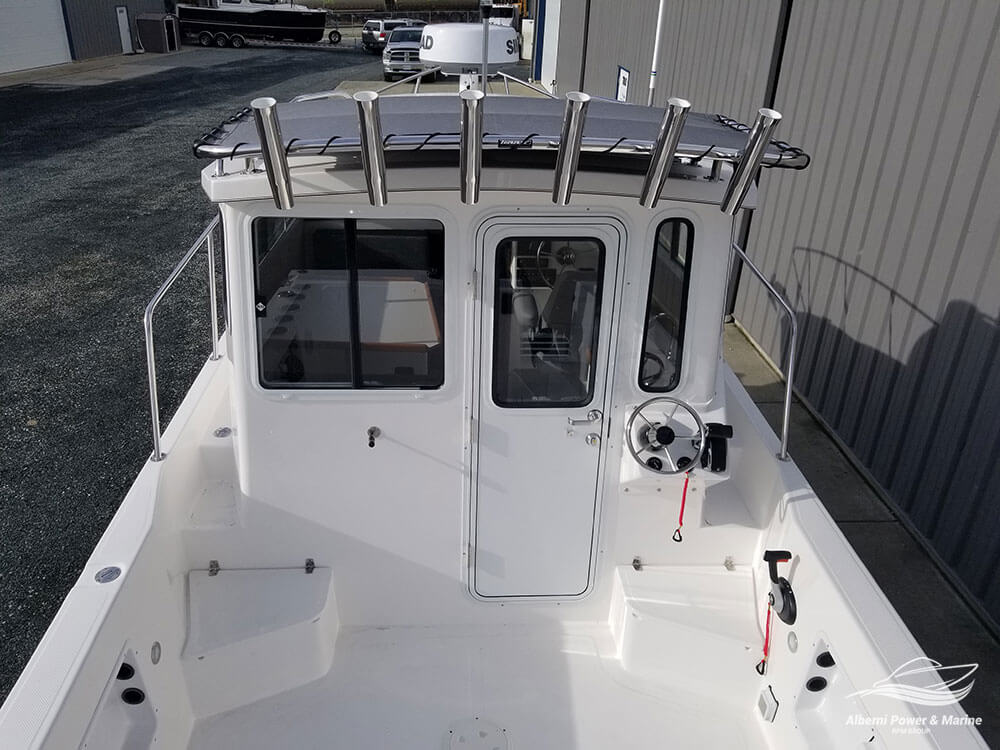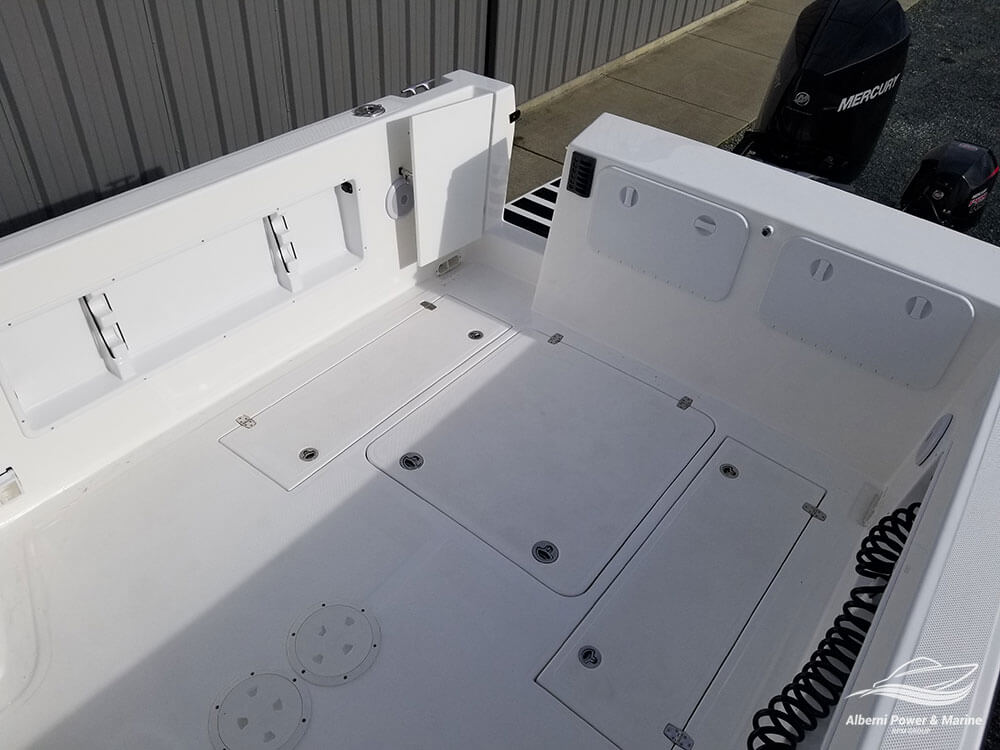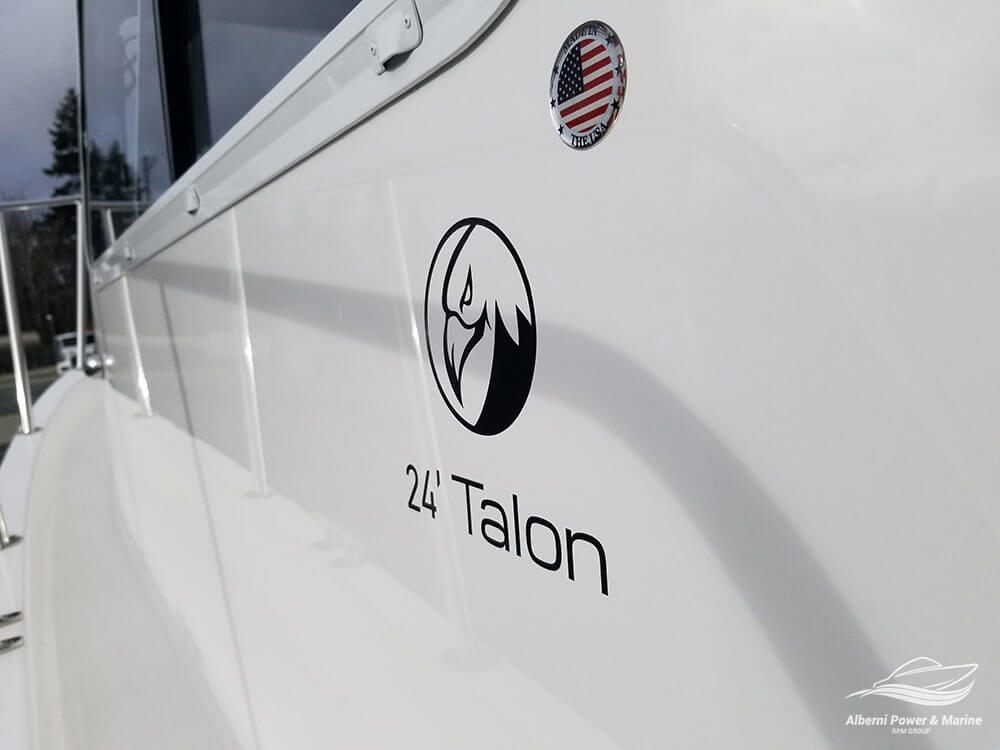 Model: 24 Talon
Availability: In stock
Model Year: 2023
Hull Length: 24'
Condition: New
Trailer Status: included
Horsepower: 300 HP
Item#: OS24TABLK
Location: Port Alberni, BC Canada
World Class Pilot House Sport Fishing Boats
Since 1989, Osprey Boats have been one of the premier sport fishing boats in the Pacific Northwest.
Now being built by the most experienced fiberglass boat builder in America, Osprey Pilothouse understands the level of quality expected from buyers in the competitive boat building market, and demands superior standards from every boat they manufacture.
With the expansion of Osprey Pilothouse's national and international dealer network, their facilities will enable them to continue adding new models to their line-up without sacrificing the integrity and performance standards they are well known for.
What matters is not whether a boat performs (since they all do) but the quality of its performance. With so many look alike fishing cruisers, you need to know you are getting the best.
Osprey Pilothouse boasts unsurpassed performance and value with each of their models, offering one of the highest quality fishing boats in the industry. Osprey Pilothouse upholds a steadfast commitment to superior craftsmanship, and the difference is easy to see.
From power, maneuverability, open-ocean excursion capabilities, and the little luxuries that make the difference Osprey Pilothouse Boats go the extra mile to make sure each customer gets the finest boat they will ever own, earning them the worldwide reputation of being the best name in boats. So if it sounds too good to be true… it's probably an Osprey Pilothouse.

24 Talon, formaly known as Fisherman - Convenient & Powerful - 30+ MPH Cruising Speed
The Osprey 24 Talon / Fisherman boasts commanding performance and optimum handling that don't compromise style or comfort. The foam core construction minimizes weight and increases strength and rigidity.
The insulated cabin offers a luxurious cruiser interior combined with a world class fishing platform. The 56 sqft self-bailing aft deck affords ample fishing room & deck space for a table & chairs to enjoy your day at anchor.
Easy trailering to a launch that allows quick access to head off-shore; with greater speed and safety than most cruisers, making the 24 Talon the most convenient & powerful cruiser on the market.
The full height waterproof door for level entry to the cabin show the comprehensive design presented in this Cruiser Talon.
The ride and handling of this vessel is unmatched in its class.
The 24 Osprey Talon / Fisherman Pilothouse delivers Offshore Dependability with a cruising speed of 30+ MPH. The list of Standard Features is extensive and there is lots of room to customize your needs.
Complete with a galley counter and sink, heater and defroster, it offers all the luxuries to satisfy a family of four.This vessel is Fiberglass Foam Core Construction for greater strength and less weight. The less weight converts directly to fuel savings without compromising safety and ride performance.As with all the Osprey Line, there is a full walk around deck with high side rails for moving about the vessel in safety and with ease.
We are the exclusive dealership for Osprey Pilothouse Boats in Canada!
Model: 24 Talon
Availability: In stock
Model Year: 2023
Condition: New
Item#: OS24TABLK
Location: Port Alberni, BC Canada
Request a Quote
Fiberglass Boats
Osprey Pilothouse
24 Talon
Important Sales Note
Boats: Cross Border Shipping Service for the US available.
Alberni Power & Marine - RPM Group

Province: British Columbia
3170 1st Ave N, Port Alberni V9Y 4C2
Phone: + 1 250-724-5722
Request By Phone
Fiberglass Boats
Osprey Pilothouse
24 Talon
Important Sales Note
Boats: Cross Border Shipping Service for the US available.
Alberni Power & Marine - RPM Group

Province: British Columbia
3170 1st Ave N, Port Alberni V9Y 4C2
Phone: + 1 250-724-5722