2018

Crestliner

1850 Sportfish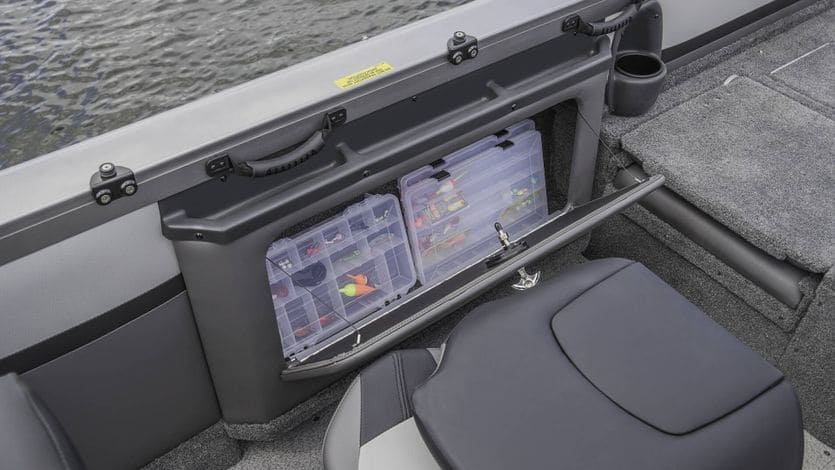 Availability: Sold
Program Year: 2018
Manufacturing Year: 2018
Hull Length: 19.75'
Condition: New
Trailer Status: Included
Horsepower: 115 HP
Item#: CSF185
The Ultimate Sport Fishing Boat
The Sportfish is the ultimate do-it-all option for anglers with families that also like to get out the water to wakeboard, tube or ski. This premium fish and sport boat features a thick all-welded hull made from high-quality aluminum for unmatched strength and durability in any condition. The comfortable interior and conversion bow allow you to switch the Sportfish from a fishing boat to a full-service recreation boat and back. Turn a quiet morning angling into a wild afternoon waterskiing affair with the family in seconds.
The Crestliner Sportfish puts a range of activities at your fingertips. You'll find ample amenities like massive, lockable rod storage, pro seats, an SST swim platform, and seating for up to 10 people so the whole family can enjoy these features. No matter if you plan to use the Sportfish as a fishing boat, a family recreation boat, or both, one thing is for sure: You'll be the envy of the water.
Satisfy Any Water-Based Interest
One ride in the Crestliner 1850 Sportfish and you may wonder if there's anything this boat can't do. The conversion bow allows you to convert it from a fishing boat to a ski/tow boat in a matter of seconds, and the all-welded aluminum hull offers unmatched durability and strength on the water to go where other boats can't. So, whether you decide to drop a line or cruise, this 18 foot aluminum fishing boat can do it all.
The Crestliner 1850 Sportfish comes standard with a variety of features: lockable port rod storage, the SureMount Gunnel Accessory System, lockable in-floor rod and ski storage, Space Saving Transom, and more. With a roomy stern casting deck, optional upgraded captain's chair, and comfortable seating for up to 8, the whole family can take part in your day on the water.
Availability: Sold
Program Year: 2018
Manufacturing Year: 2018
Condition: New
Boat Horsepower: 115
Trailer Status: Included
Hull Length: 19.75 '
Item#: CSF185
Request a Quote
Aluminium Boats
Crestliner
1850 Sportfish
Request By Phone
Aluminium Boats
Crestliner
1850 Sportfish
Alberni Power & Marine
a member of RPM Group
Address: 3170 1st Ave N, Port Alberni, BC V9Y 4C2, Canada
Value your Trade
Crestliner
1850 Sportfish