2019

Crestliner

1850 Commander Elite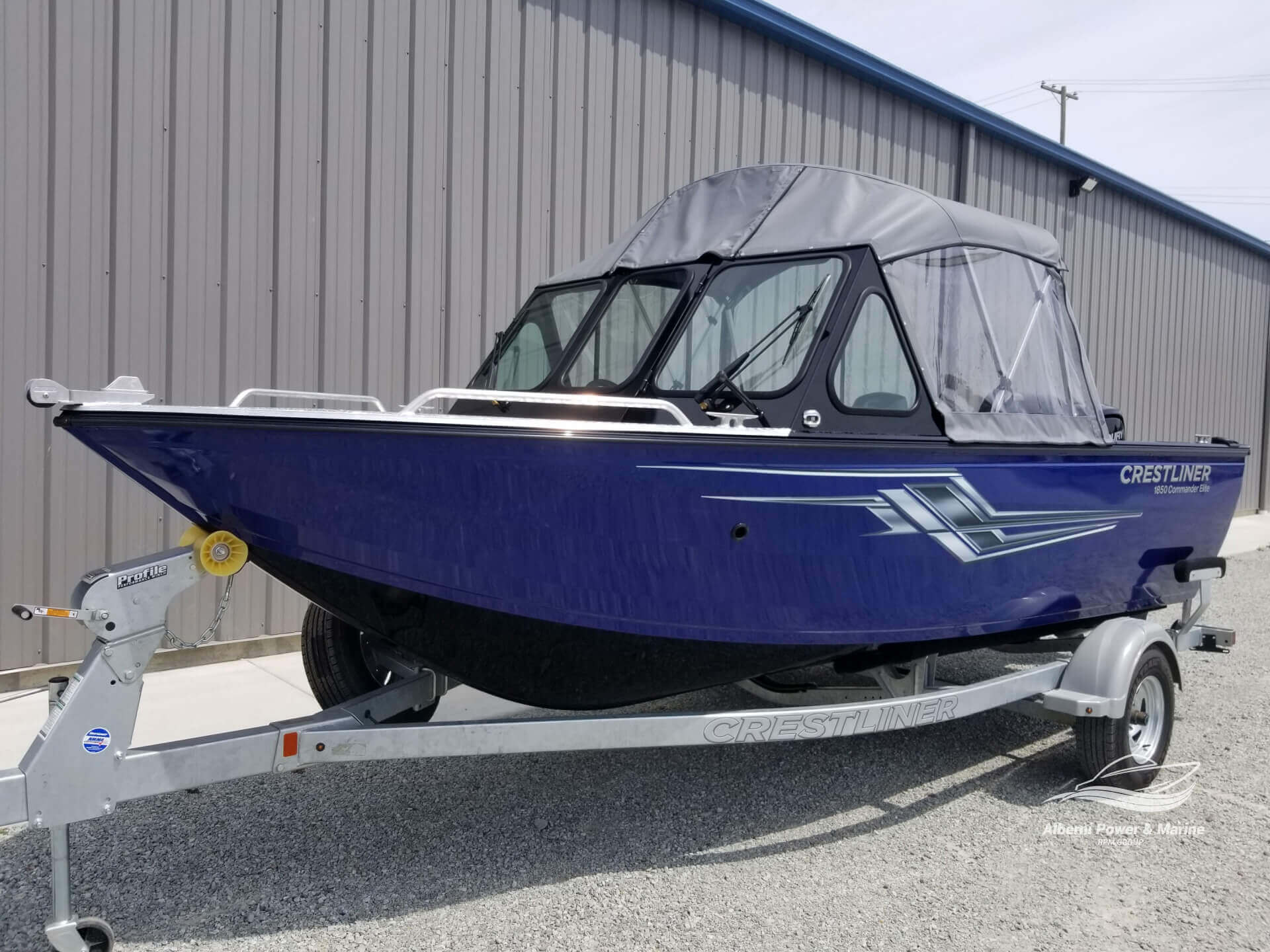 Availability: Sold
Program Year: 2019
Manufacturing Year: 2019
Hull Length: 18.75'
Condition: New
Trailer Status: Included
Horsepower: 115 HP
Item#: 1850CE
COMMANDER ELITE- OUTFITTED TO OUTLAST
The Crestliner Commander Elite is built to confidently guide you through challenging waters. Featuring the high quality and strength of Crestliner's legendary hull design, this all-welded aluminum boat provides exceptional stability thanks to its 94" beam. For more space and increased safety in rough waters, the Commander Elite comes with an impressive 30" cockpit depth and a Space Saving Transom that offers a large, open space for fishing and maneuvering. Simply put, the Commander Elite is built to withstand the harshest of waters and worst weather conditions nature can dish out - all while providing an outstanding fishing experience.

Bad weather only proves how durable it is
The 1850 Crestliner Commander Elite is tough enough to stand up to whatever Mother Nature throws at it. Bad weather, big waves; this resilient fishing boat's all-welded aluminum hull can take the beating and keep moving towards your favorite fishing spot. The 1850 Commander Elite offers a full slate of fishing features like ample rod and livewell storage, SeaStar hydraulic steering and a bow step-up box that allows easy bow access while providing more storage space. For open water fishing, there's simply no comparison to the Commander Elite.
Availability: Sold
Program Year: 2019
Manufacturing Year: 2019
Condition: New
Boat Horsepower: 115
Trailer Status: Included
Hull Length: 18.75 '
Item#: 1850CE
Request a Quote
Aluminium Boats
Crestliner
1850 Commander Elite
Request By Phone
Aluminium Boats
Crestliner
1850 Commander Elite
Alberni Power & Marine
a member of RPM Group
Address: 3170 1st Ave N, Port Alberni, BC V9Y 4C2, Canada